EZ Web Lynx WiFi
Sku: 59102-1312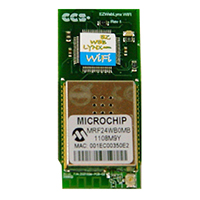 In stock (ships immediately)
$67.00
Add wireless monitoring and control capability to your products with EZ Web Lynx WiFi - 3.3V. Eliminate the complexity and cost of developing your own RF circuitry. It also features a higher performance MCU with additional PWM and timer channels for more demanding applications.
For more information regarding the features of this product, please see our Features page.
Get started quickly using the EZ Web Lynx WiFi Development Kit!