Robot Car Development Kit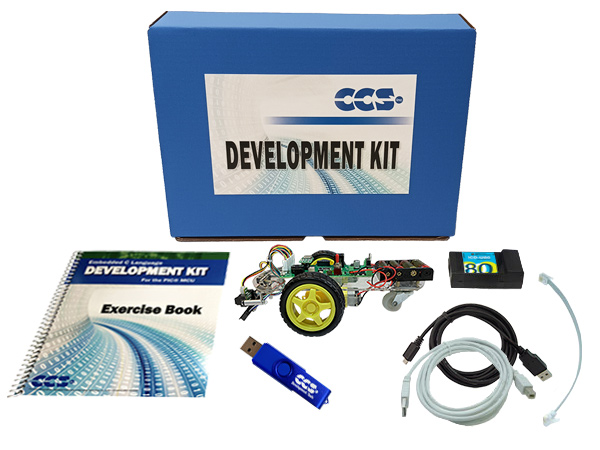 Development Kit Options
Tools Included
PCWHD
Compiler
w/Compiler

Proto-
Board*

Sku

S-207
S-207
53317-1803
Compiler Software
PCWHD

S-CHIP

Prototyping board
Power supply & cables
Exercise book
Price
$679
$99
$69
*Proto-boards are intended for customers already owning a CCS compiler.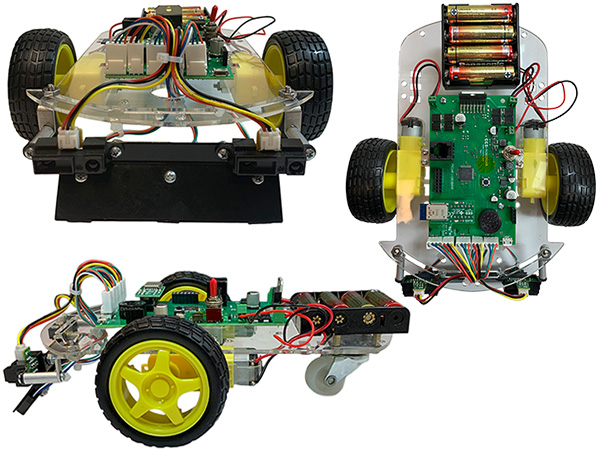 Build a robotic car used for playing soccer with the Robot Car Development Kit. The development kit includes a Single-Chip IDE Compiler for the PIC24FJ128GB606. The prototyping board features the PIC24FJ128GB606 with 2 Proximity Sensors, 3 Line Sensors, 2 Motor Drivers, an Electronic Compass, a Speaker, and a Bluetooth® Socket. No device programmer required - includes onboard programming capabilities.
In the video, watch two robot cars face off against each other on the soccer field! Players are using the Bluetooth® Module and EZ App Lynx app to control the robot cars from their iPads.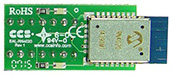 Optional Bluetooth® Module

The Robot Car with Prototyping Board Includes: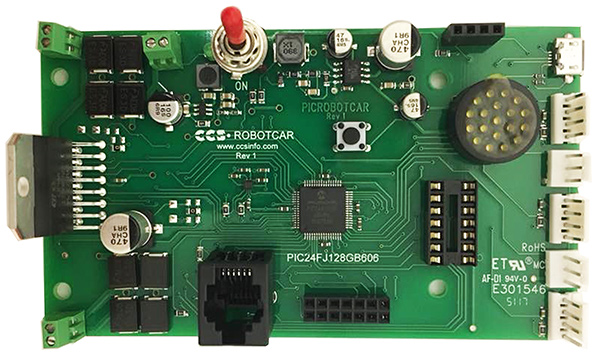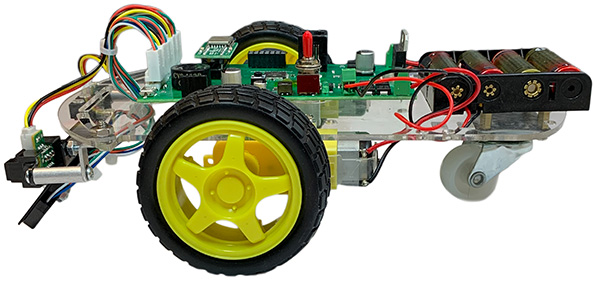 Robot Car Assembly Kit
PIC24FJ128GB606
10 I/O Pins (2 Can Be Analog)
One Pushbutton
2 Proximity Sensors
3 Line Sensors
2 Motor Drivers
Electronic Compass
Speaker
Bluetooth® Socket
4 AA Battery Adapter (batteries included)
Bluetooth® Module (optional)
The exercise tutorial included in the kit will quickly teach you how to use the embedded programming tools and get you on your way to developing applications for the robot car.
The Robot Car Development Kit Includes:
Single-Chip IDE Compiler for the PIC24FJ128GB606
Robot Car with Prototyping Board
USB to Micro USB Cable
DVD of C Compiler (optional)
Click here to view the Prototyping Accessories.